Epilogue: There
The conclusion of World War II found several of its combatant nations in conditions markedly changed from those of the prewar period. Measures of their new status, however, were not easily determined by the victor-versus-vanquished standards that could be applied to the outcomes of previous conflicts. Despite fighting on the victorious side, for example, France and England lost much of their global influence. Their positions were in sharp contrast to postwar Russia and China which, having suffered civilian and military and civilian casualties that dwarfed all others, were on a path that would gain them dominance of their respective regions. Russia's wartime occupation of Poland, Rumania and a number of other eastern European nations denied those governments the sovereignty that accrued as a matter of course in those countries liberated by American, British and other Allied forces. The Eastern Bloc, as those Russian-controlled nations came to be called, spent much of the remainder of the century under puppet leadership appointed and directed by the Soviets. Blocked by the relationship from accepting American aid to rebuild their severely damaged cities and infrastructures, Eastern Bloc nations badly lagged the pace and scope of reconstruction occurring elsewhere. The result? It took decades for them to match the progress achieved by many of their European neighbors just in the one 10-year timeframe that immediately followed the war.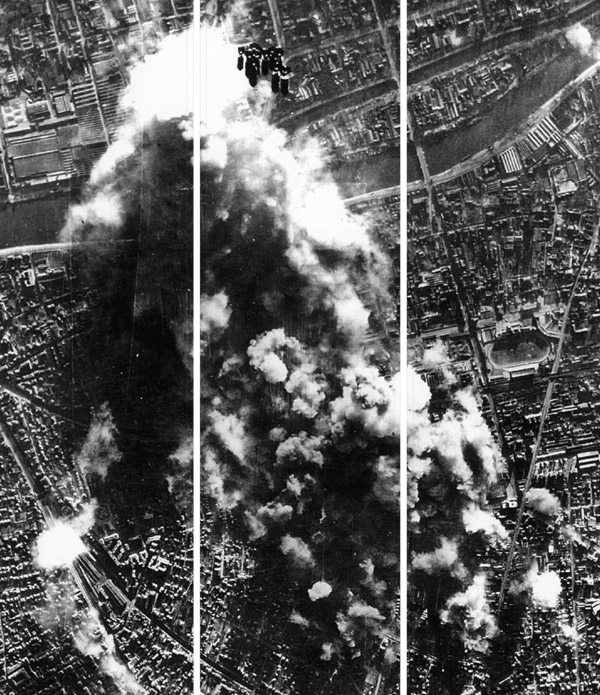 America's response to the postwar distress of its European allies spanned several official titles, but only one has taken root in public memory. The Marshall Plan, begun in 1948, was a $13-billion investment -- $130 billion today – to enable the continent's western democracies to recover economically, industrially and socially from the impact of nearly seven years of fighting. Earlier U.S. aid was largely targeted to preventing starvation and, from July 1945 to June 1946, one-sixth of America's food supply was sent abroad for that purpose. But it was the Marshall Plan, with its grants to fund the purchase of American-made tools of production that led Western Europe's return to sound economic footing. Eighteen countries were beneficiaries of the program, and the result of its support was promptly apparent. During 1951, recipient nations reported combined industrial production 35 percent higher than in 1938, the last full year of peace. The gain included the contribution of West Germany which, after being mandated by the Allies to spend its first two postwar years at its severely depressed 1932 living standard, received 11 percent of all Marshall Plan disbursements. The West German share was exactly one-quarter of the combined 44 percent awarded to wartime allies Britain and France. East Germany, the Russian sector of a now-divided nation, received nothing.
The climate of a continent governed half by communist Russia and half by the more democratic approach of its former Allies seemed to place the world's only remaining superpowers on a collision course. But although both the Americans and Soviets added to their military arsenals during virtually all of the 1947-1981 period that became known known as the Cold War, strife-weary Europe maintained an uneasy peace. Armed conflict did occur in 1956 and 1968 when Russia responded to challenges to its rule by crushing rebellions in Hungary and Czechoslovakia, respectively. The level of brutality employed on those occasions helped keep Eastern Bloc populations in line even as the economic, industrial and quality-of-life advances taking place in nearby nations were constantly in view. Competition to shape postwar Europe involved the pursuit of geopolitical advantage as well. Seeking to thwart Russia's appetite for expansion, America persuaded its British and French partners to support the rapid rebuilding of West Germany and welcome its participation in a new economic and military alliance. The measures accelerated the pace both of a young nation's recovery and its acceptance as a member of the North Atlantic Treaty Organization (NATO) in 1952.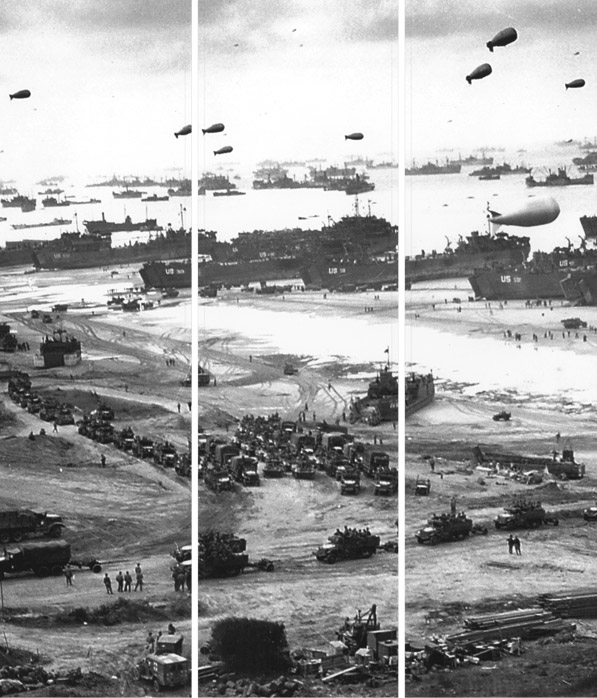 Having been the dominant force of the Allies victory over Japan, America assumed much of the responsibility for the defeated nation's postwar governance. A constitution favorable to U.S. objectives was adopted and American General Douglas MacArthur was appointed to implement it. Mirroring the German template, Japan would be fed, rebuilt physically, strengthened economically and protected militarily against Asia's rising communist tide. The threat was real. Nationalist Chinese forces, despite U.S. backing, were driven from their mainland in 1949 by insurgents fighting with Soviet support. A year later, the two powers collided in Korea, a then-partitioned nation controlled by Russia in the north and America in the south. Under the banner of the newly formed United Nations, all U.S. service branches participated in the conflict while Russia's commitment was limited to equipment, planes and pilots. The Korean War lasted three years, cost 36,500 American lives and ended in a stalemate. Following its conclusion, the region's profile began to evidence characteristics that would remain in place through to the close of the century: Japan and South Korea were prosperous and free; North Korea undemocratic and backward; and China more stable, more influential and apparently more capable of realizing its national potential than at any time in its modern history.