Women in Uniform
On December 8, 1941, in a 388-1 vote, a joint session of Congress formally declared war on the Empire of Japan. The lone tally against war was registered by Montana Congresswoman Jeannette Rankin, the first woman ever elected to a congressional seat. "As a woman, I can't go to war and I refuse to send anyone else," she said. Rankin's position, however principled, was proven highly inaccurate by the service of tens of thousands of American women during the war years that followed. Just days after her vote, 88 Army and Navy nurses were ordered to leave embattled Manila. Their new mission was to support the defense of Corregidor, America's key stronghold in the Philippines and the headquarters of Douglas MacArthur, the commander of U.S. forces in the Pacific. General MacArthur was evacuated from the island on March 12, 1942; the nurses remained until it fell on May 6. Although imprisoned by the Japanese, they were permitted to function as a nursing unit until their rescue in 1945. Three major movies told their story. . The films included Cry Havoc (1943), They Were Expendable (1943), and So Proudly We Hail (1943). During wartime showings, recruitment personnel staffed American theatre lobbies to register volunteers for duty.
The number of nurses in all military service branches rose from 1,800 at the time of Pearl Harbor to approximately 70,000 by the war's end. Pittsburgh's Colonel Florence Blanchard, a graduate of Southside Hospital's training program, headed the far larger Army contingent during the most active years of that growth period. Blanchard's leadership was recognized by The War Department as being "instrumental in securing full military rank for nurses." Her tenure prepared her charges for assignments ranging from providing emergency aid in stations near the battlefield to assisting in the treatment, care, and rehabilitation of patients in some of the world's most advanced medical facilities.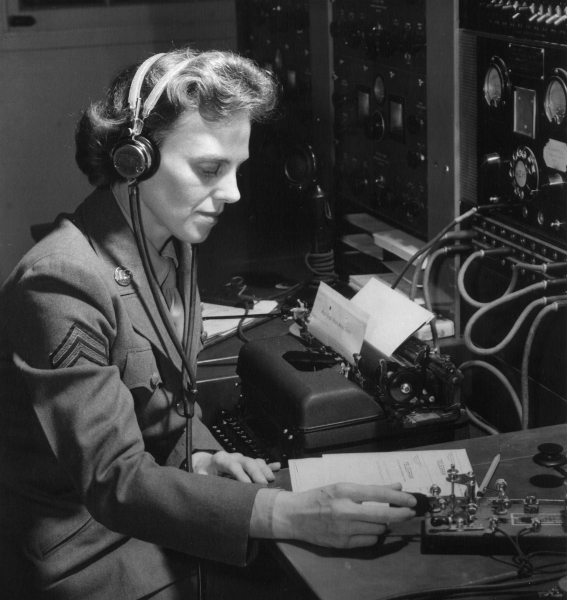 Nurses went where they were needed, and often not far behind combatants themselves. On the fourth day of the Normandy invasion, they were working around the clock in hastily established field hospitals. When assault troops landed at Anzio in Italy, six nurses died during a German counterattack. Four of their surviving comrades were awarded the Silver Star. Service at sea was equally perilous. With five others in her unit and six doctors, Navy nurse Catherine Eckerd of Pittsburgh was killed when a Kamikaze pilot crashed his explosive laden plane into the USS Comfort hospital ship just off Leyte.
With the role of nurses established, it was left to Congress to allow additional wartime opportunities for women. In May of 1942, Congress created the Women's Army Corps Auxiliary. Two months later, President Roosevelt permitted women to have access to Navy, Marine Corps, and Coast Guard service.. All four branches of the military then dropped the auxiliary limitation to create the Women's Army Corps (WAC), the Navy's Women Accepted into Volunteer Emergency Service WAVES), the Coast Guard's SPARS, which were named after their motto Semper Paratus, translated into English as "always ready, and the Marine's Women's Reserve. Initially, the majority of positions held by women involved clerical work, however, as more men were drafted women began to perform what was considered as "men's work." Women drove and repaired vehicles, maintained aircraft, and monitored and logged air traffic and radio transmissions. A WAVE radio operator from the Pittsburgh region, Ruthe Keller D'hert was on duty to intercept a 1945 message ordering all German U-Boat commanders to surrender.
Women also served aloft by ferrying military planes to their assigned bases. Addressing a shortage of sufficiently skilled pilots and combining two paramilitary organizations formed earlier, the Women Airforce Service Pilots (WASP) unit began operations in July of 1943. Trained to the same standard as their male counterparts, WASP pilots flew every type of combat aircraft and tested some still in development. Their personnel roster included two Chinese-Americans – one killed in a runway collision – and a Native American from South Dakota who survived the war to join the newly formed U.S. Air Force. The Pittsburgh area was represented by WASP member Theresa D. James who, as a member of a previous ferrying group, was the first female to fly a military plane coast to coast.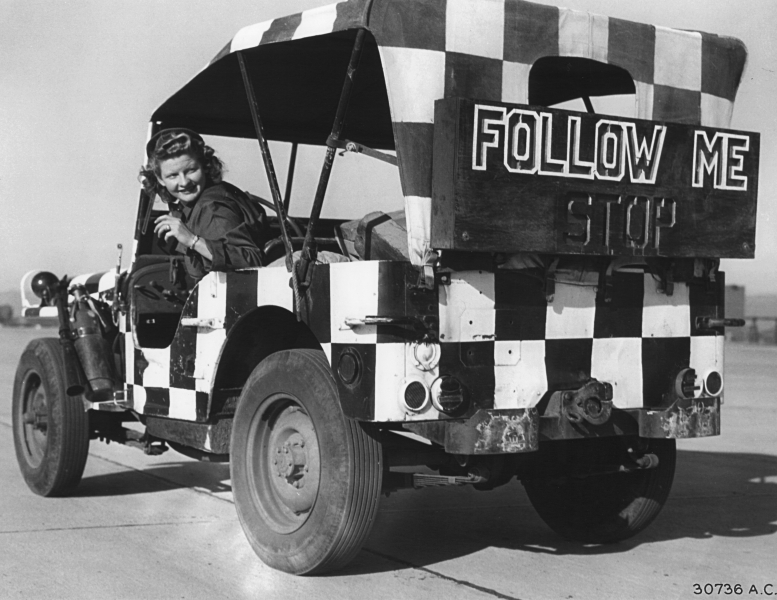 Overseas assignments were a priority for women in uniform. Only five WACs served abroad during the war's first year and, other than nurses, members of the other branches were rarely given that option. As an "experiment," a small WAC attachment was assigned to Fifth Army headquarters in January of 1943. The unit made its way from Algeria through North Africa and into Italy. But when fighting in Europe ceased, 7,600 WACs were stationed in England and on the Continent. Another 5,500 supported the Pacific campaign, and branch members saw service in China, Burma, India and the Middle East as well. In total, some 350,000 women spent part of the war in uniform, and thousands earned recognition for their performance. Hundreds who served lost their lives.